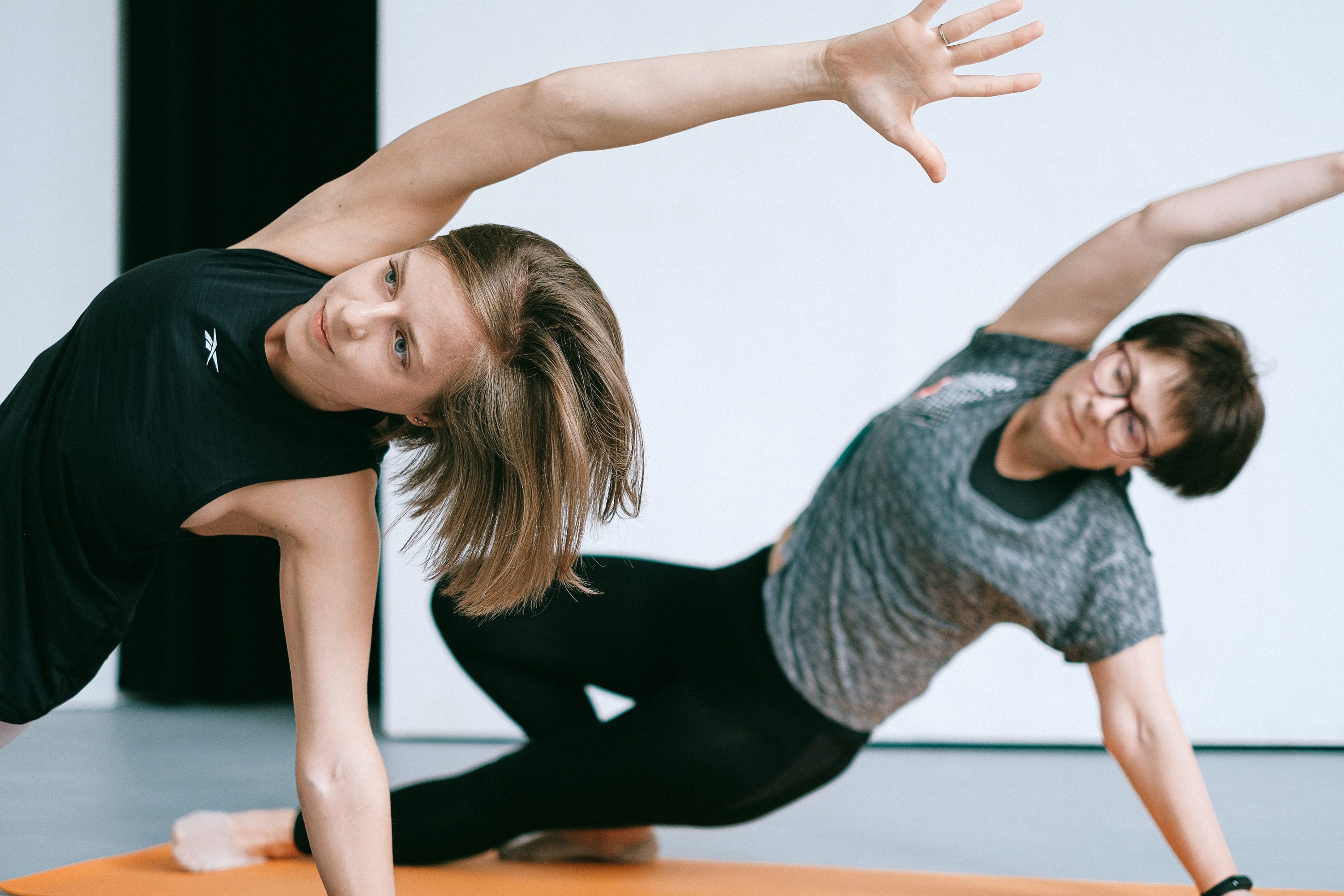 Improving Focus And Productivity Through Workplace Yoga
Yoga is one of the most practised forms of exercise in the world. Boasting both physical and mental benefits, it is no surprise that nearly half a million people in the UK participate in weekly classes. In recent years, there has been a rise in workplace yoga as an increasing number of employers recognise its impact on staff well-being. Breathe Yoga offers bespoke classes and well-being days, comprising a mixture of yoga, Pilates and meditation, specifically tailored to benefit your team. Whether your aim is to incorporate yoga into your working week or to create a relaxed and united atmosphere during a special event, Breathe Yoga can create the perfect package for your business. 
The Benefits Of Workplace Yoga
Boosts Energy
Advancements in technology and changing work trends have rendered most jobs sedentary. Reduced energy levels are the unsurprising byproduct of nearly 80% of employees engaging in little to no movement in the workplace. Any physical exercise, including the most basic workplace yoga, can improve blood circulation and boost both energy and mood. A more energised team equates to greater efficiency and increased output. 
Reduces Stress 
Approximately ⅓ of employees report moderate-to-high or high levels of stress within the workplace according to a recent survey. Yoga and meditation have consistently demonstrated reduced stress levels across many studies. As part of yoga and meditation programmes or well-being days, your Breathe Yoga instructor can teach breathing techniques that actively metabolise the stress hormone, cortisol.  
Enhances Focus
Intrusive and unwanted thoughts are not conducive to a relaxed mind. Yoga and meditation narrow your focus to a number of specific targets, such as breathing and balance, reducing the brain's non-essential processing. With regular practice, your ability to form clear and purposeful thoughts will naturally begin to enhance your work life. Less obstructed streams of thought give rise to creativity and improved problem-solving, facilitating greater productivity.  
Improves Posture
Nowadays it is rare to find a career that doesn't require some degree of screen time. You probably find yourself sitting in a chair, hunched over a computer for at least part of the day. This unnatural position is detrimental to health and often results in back and neck pain. The basic stretching taught during workplace yoga can prevent and alleviate stiffness and aching joints. Something as simple as a yoga or Pilates drop-in session can equip your staff with the basic skills needed to ward off posture-related pain.     
Breaks Down Boundaries
Yoga poses are performed individually and are not traditionally considered a 'team-building exercise'. However, sharing an activity in a relaxed environment with your colleagues that is not work-oriented, can stimulate communication on an interpersonal level. By viewing colleagues in a less corporate light, boundaries are broken down and your workforce becomes more united. 
Bespoke Yoga Programmes To Suit Your Business
We are committed to providing the very best bespoke packages and unforgettable well-being days for your employees and clients. Whether you'd like a taster session or get straight into weekly classes, we will create a completely unique experience tailored to your needs. What's more, classes are priced per hour, not per person. No matter how big your team is, the price stays locked at £80 per hour in-person or £70 online. 
Enrich Your Next Corporate Event
If you're planning a corporate event, it's time to break the mould. Instead of centring the entire day around lectures, meetings and networking, why not add in a little variety? Whether you opt for workplace yoga, Pilates, meditation or a combination of all three, you will be offering a memorable and valuable experience. Leaving with greater focus and increased energy, your staff will thank you for it.  
To find out more about our corporate programmes and offers call 020 8452 8322 or complete an online enquiry form.