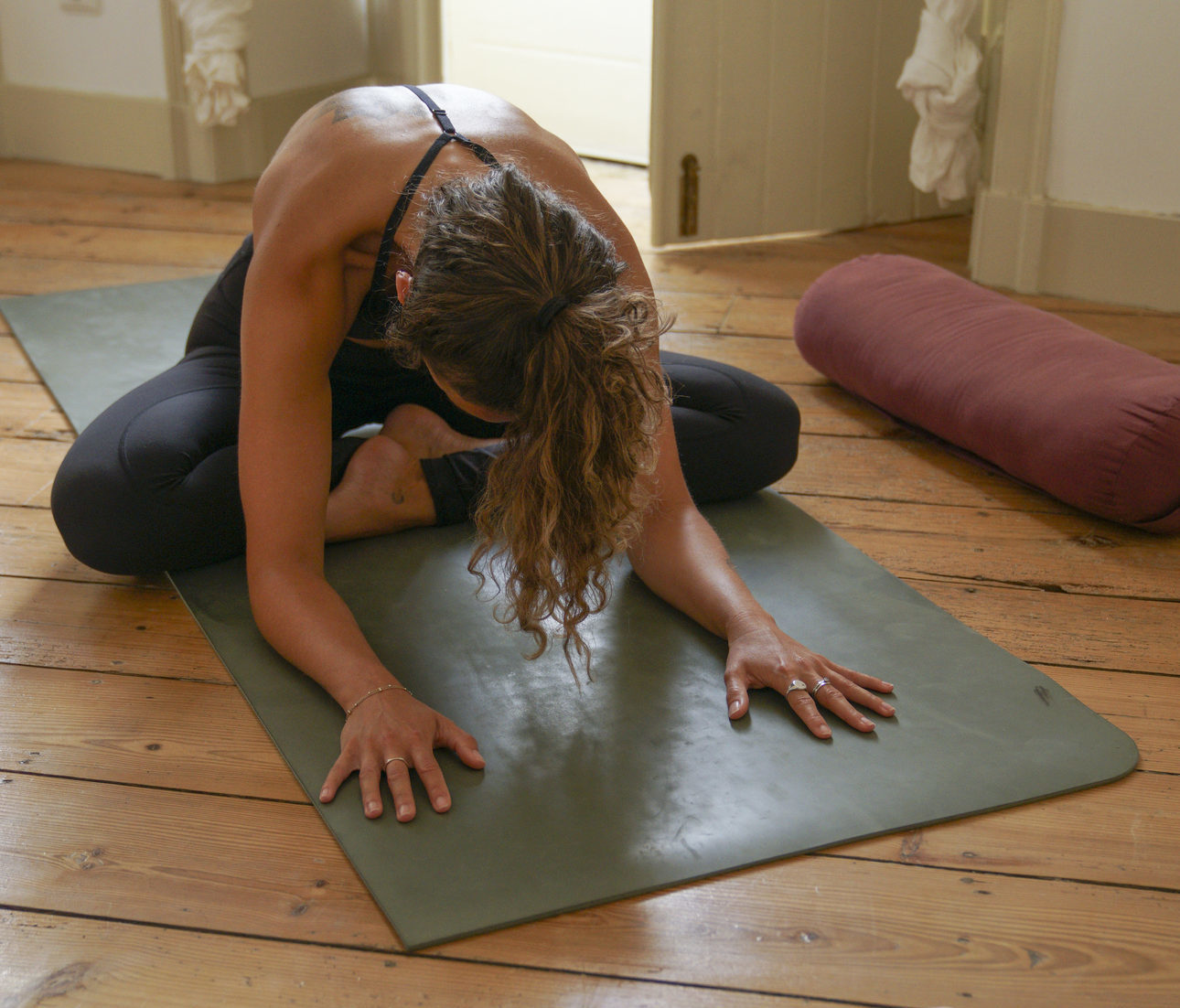 Benefits To Stretching Our Bum
The buttocks can become stiff either because we are working them hard (for example cycling or mountain climbing) or simply because we are sitting a lot (perhaps at our desk or driving).
In my Bum Stretch video I have focused on the largest muscle, the gluteus maximus, which gives our buttock its round shape. It's important to keep these strong because they help us stand up and walk as well as supporting the extension of the trunk in back bends. If they are tight, they will limit our forward bends and if our knees are very high when we sit cross-legged it's most likely because our glutes (along with neighbouring muscles) are tight or short.
I have also included a stretch for the piriformis. A tight piriformis can also stop the knees releasing downwards in a cross-legged posture. The piriformis is one of the muscles used to rotate the hip externally and can be stretched simply by sitting cross-legged and particularly effectively when leaning forward with crossed legs. I have included an adaptation of supine gomukhasana (lying down cow face pose) to really target this area. This can be particularly effective to combat Piriformis syndrome (when the piriformis is so tight/short that it becomes too thick and pinches the closely situated sciatic nerve), which can cause a horrible lower back pain and is often relieved by stretching and relaxing the muscle.
Stretching our bum can feel very intense. This intensity gives us a perfect opportunity to bring our awareness to one point (dharana) and be curious about this sensation without judgement. If you find this difficult, imagine that you are breathing in and out of the most intense area and watch how the sensation changes for you. This sort of enquiry helps our mind become more resilient when we are faced with situations that provoke intense feelings in daily life.